About
Find out about our organization and staff.
programs
Learn about our suite of programs for all ages and stages.
Become a member
Become a member and be a part of our legacy.
COMBAT RACIAL PROFILING
Report a hate incident or learn more about our efforts.
Advocacy
Learn more about our policy work nationally and locally.
Media
Find our statements, blogs, and OCA's IMAGE magazine.
donate
Be a part of our success.
INTERNAL INTERNSHIPS
Now accepting applications.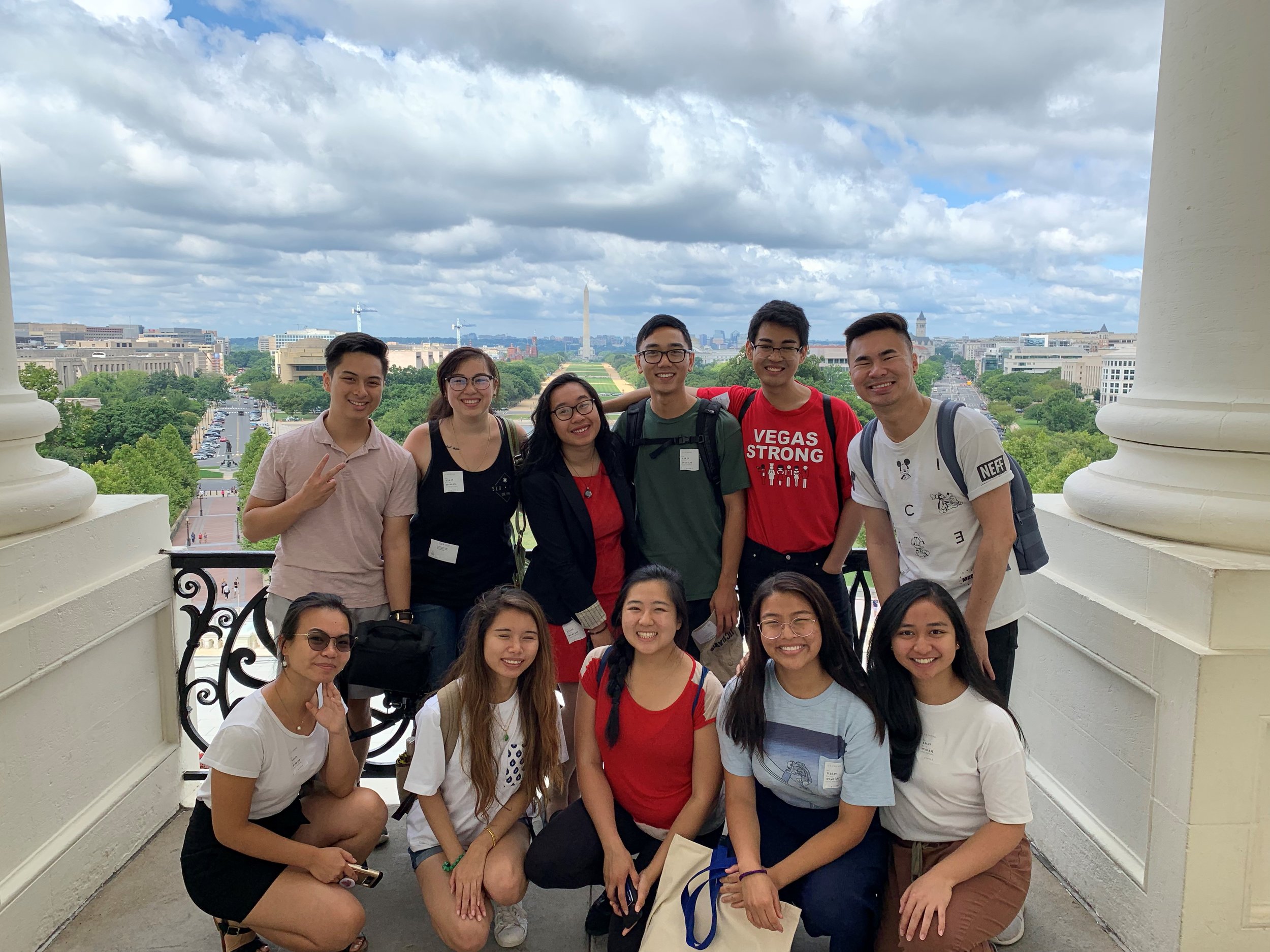 Summer Internship Program
Our 2019 cohort of Summer Interns took a tour of the Capitol! Thank you to Coca Cola, ComcastNBCUNiversal, and Southwest Airlines for making this program possible. For over 35 years, we have been able to develop over 150 students through our DC internship program.
600+ High School Youth, 650+ College Students Impacted
Through the APA-Youth Advocate and APIA:University programs, OCA provides Asian American and Pacific Islander students with the space to discuss identity and the tools to do advocacy work on behalf of their communities.