Challenge Accepted: Help Us Meet Our Match by December 31st!
Thanks to the Ken and Ashley Lee Foundation, OCA has secured a donation to generously

match all gifts made between now and the end of the year totaling up to $25,000

! This dollar-for-dollar match is all-or-nothing meaning that $25,000 must be received by December 31st or the match is null and void. With only 15 days remaining, we need your help!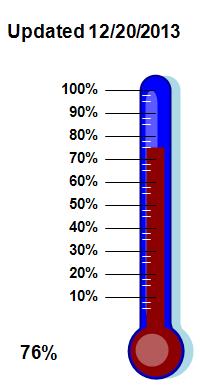 With your continued support, OCA has been able to achieve extraordinary things in 2013 such as:

Awarding $50,000 in scholarships to 25 first generation college-bound APA students

Collecting and delivering thousands of postcards to Congress in support of commonsense immigration reform

Training over 500 APA student leaders at 12 college campuses across the country through OCA's APIA U: Leadership Training

Fighting for key policy issues such as military hazing, health care, affirmative action, marriage equality, and voter protection

Launching new programs such as APA Mentoring, Pride, Democracy for high school students and the SMART E-Mentoring Program for college-to-career transitions

Will you help us continue this work in 2014?

OCA's base of members, supporters, and advocates has stepped up time and time again to help OCA continue to address the challenges that APAs face every day. Now, we are once again seeking your help to meet the donor's match of

$25,000 by December 31st, 2013

.

To make your tax-deductible donation, please visit our secure giving page HERE.


Thank you for your continued generosity in 2013 and beyond!
Updated: 12/17/2013